Niche Marketing
Introduction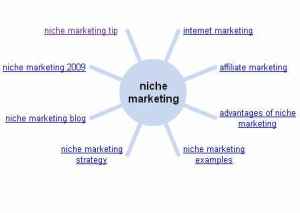 Niche marketing is the solution for businesses or (for the 2nd scenario) unformed businesses which fall into either of the following two scenarios (or similar):
Due to a surge in competition, sales have fallen and a need to reposition the products or services in the market place has been recognised, targeting a need or benefit for which there is less competition.
You are ready to start up in business and you want to research a product or service you could specialise in for which there is relatively little competition (or even no competition).
Examples of companies who started off with a niche proposition and then grew to offer a wider range of products and services include:
JLT online. Started in musical instrument and equipment insurance but have since broadened out to cover niche insurance services for the Leisure Industry.
Sara Blakely (of SPANX) came up with the idea of the footless pantyhose. Now SPANX specialise in body shapers and slimming apparel..
Our Service
Alcander provides a niche marketing service. After an initial discussion with you so we can learn about your existing products and services (if applicable) or the business areas you would consider entering, the skills, education and experience you already have, we will get going on investigating the niche markets (in terms of keywords) and, after verification with you, producing a report of markets you can expand into or enter (as applicable).

To Enquire About Our Niche Marketing Service
, otherwise to make a general enquiry. Or go to our contact page to see all the ways of contacting us.